An Accounting of Untold Tragedy
"In a human trafficking organization, these are the two lowest levels. Our investigation has to focus on the hard core."




"[A] Bulgarian-Romanian trafficking organization [is held responsible for smuggling the [dead] migrants."




Hans Peter Doskozil, Burgenland police chief, Austria





"[Britain is facing] a swarm of people coming across the Mediterranean seeking a better life, wanting to come to Britain because Britain has got jobs, it's got a growing economy, it's an incredible place to live."




British Prime Minister David Cameron





"It's simply inaccurate to talk about Syrian migrants when there's a war going on in Syria. People who flee war deserve sympathy. So by not calling them refugees, you're depriving them of the sympathy and understanding that the European public has for refugees."




William Spindler, spokesman, UN High Commissioner for Refugees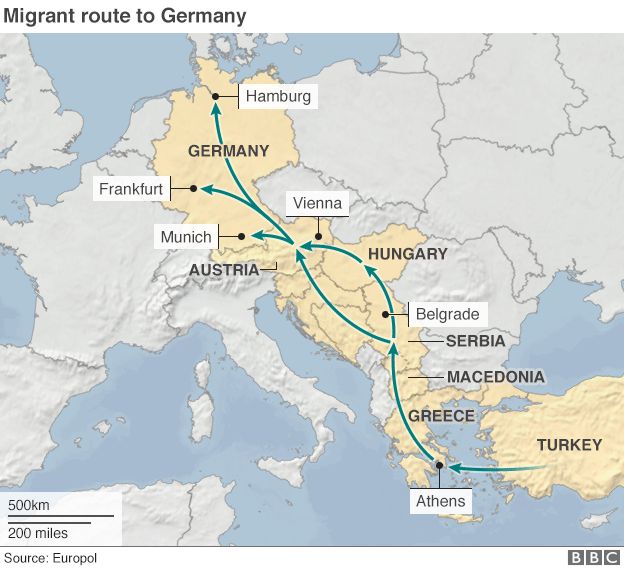 Hungarian police have arrested three men, including two Bulgarians believed to have driven the truck that travelled through Hungary along the "Western Balkans" migrant route, that was left parked and abandoned on an Austrian highway. Abandoned, those trapped within the refrigerated truck slowly asphyxiated; 59 men, eight women and four children aged between two and ten. All 71 are held to have been Syrians.
The United Nations, NATO and the world community, much less the Arab League and the Organization of Islamic Cooperation has had ample time to react to the minority Shiite Alawite government of Syria under President Bashar al-Assad's violently barbaric war against its majority Sunni Syrian population. The brutality of Assad's response to his civilians' request for equality in Syria has transgressed every indice of human rights.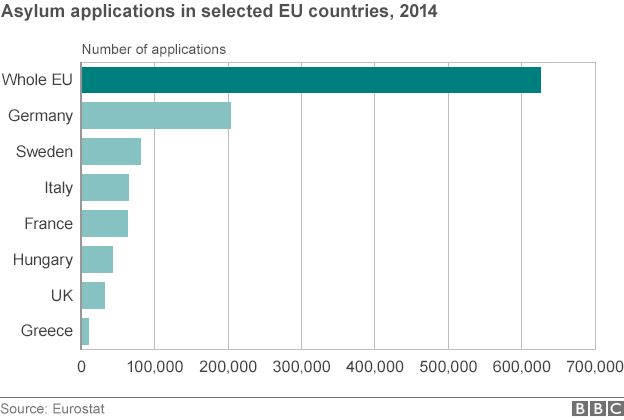 The much-celebrated United Nations adoption of the idealistic 'Responsibility to Protect', has been expressed in statements of 'profound regret' at the maelstrom that has overtaken Syria, spreading to Iraq and to Lebanon, and aiding the Islamic Republic of Iran in its stealth plans to erect a Shiite crescent in the Middle East to empower it to rule the geography. The Syrian Sunnis represent the first victims; the Kurds, Christians and Yazidis followed.
Unrest in the entire Muslim world of the Middle East, South Asia and Africa has resulted in violent Islamist jihadists slaughtering tens of thousands of Muslims, and the spread of the spirit of jihad threatening stability in Europe's continent of Western democratic values. Genuine refugees mixed with economic migrants and the occasional infiltration of violent terrorists now plague European countries with an unsustainable flood of humanity.
Islam has vomited up its ummah to the democratic countries of the West where Muslims made homeless, oppressed and threatened with death visualize rescue in an atmosphere of social equality elsewhere than where they must live under constant threat of conflict. Europe is already saturated with Muslims who have earlier emigrated from their countries of origin, to find haven in non-Muslim countries.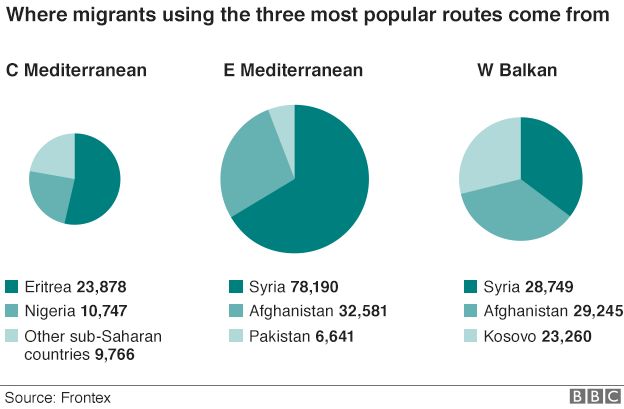 While flocking to those non-Muslim countries they have found haven, but also become restive in countries whose values and customs are not those with which they are familiar. They have brought with them their cultural biases, their racial hatreds, their tribal and sectarian customs, from honour killings to rape, to welfare dependency and anti-Semitism, clamouring for Sharia law to be installed in preference to European jurisprudence.
Europeans are now transfixed with the realization that their generosity has resulted in a gradual disappearance of their heritage, their customs, their values and their pride in nationhood. And now, a further, inexorable influx of human beings desperate to survive poverty and war are arriving daily to eventually smother whatever is left of Europe.
In Hungary, the rush to complete a 175-kilometre-long barbed wire border fence along the Serbian frontier bespeaks that country's response to a forced intake of refugees. Bulgaria announced it plans to build a border fence to span 160 kilometres of the border with Turkey.
"We have only recently taken down walls in Europe. We should not be putting them up"
, commented European Union spokesperson Natasha Bertaud.
Britain has spent millions to erect improved fencing around the Channel Tunnel, the train link between France and Britain, the recent scene in Calais of growing numbers of migrants. The desperation of last hopes mount in the crisis that has seen over 300,000 migrants seeking to cross the Mediterranean Sea in 2015, a notable increase from all of 2014.
The Geneva-based International Office of Migration within the UN refugee agency has recorded 2,432 deaths attributed to Mediterranean crossings this year; by no means the total figure.
On Thursday, two ships sank off the Libyan city of Zuwara; at least 105 bodies were recovered, 100 people rescued, and another hundred missing.
"A coast guard team is still diving in and checking inside to see if there's anyone else"
, said Hussein Asheini of the Red Crescent. Greece's coast guard rescued 665 people from 20 boats in a 24-hour period on Friday.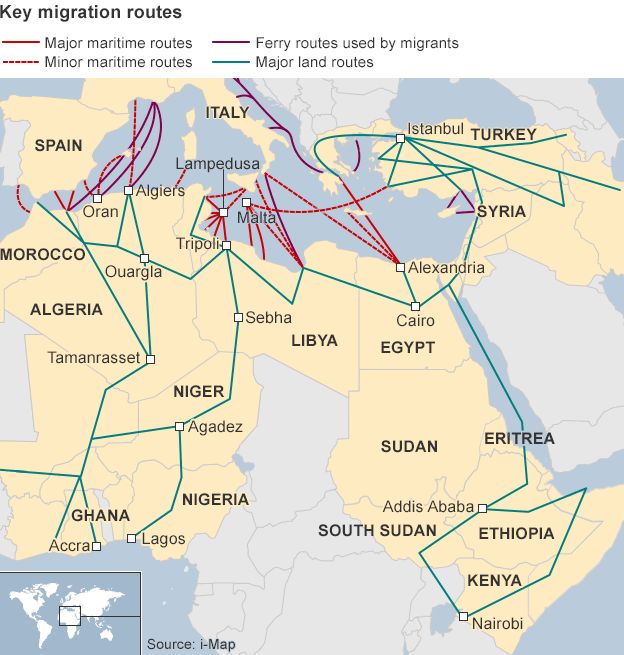 Hungarian police arrested 21 suspected human traffickers in Budapest, 16 of whom were Romanians, two Syrians, two Hungarians and a Russian. Police have confiscated 16 vehicles travelling along the Balkans route into the European Union. Ten people were detained on suspicion of smuggling and murder in Sicily for cramming dozens of migrants into the airless hold of a ship, where 52 bodies were discovered.
Labels: Africa, Europe, Middle East, Migrants, Refugees, Tragedy