Caught!
"Everyone was afraid."




"We had people sleeping with shotguns, we had people purchasing dogs. People were concerned, and they had a right to be."




"This guy was terrorizing the community. He did horrible things."




Special FBI Agent Marcus Knutson, Sacramento





"The magnitude of this case demanded that it be solved."




"We knew we were looking for a needle in a haystack, but we also knew that needle was there. We found the needle in the haystack, and it was right here in Sacramento."




"The answer was always going to be in the DNA."




Sacramento County District Attorney Anne Marie Schubert





"He was young -- anywhere from 18 to 30. Caucasian, and athletic, capable of eluding capture by jumping roofs and vaulting tall fences."




"To zero in on a victim he often entered the home beforehand when no one was there, learning the layout, studying family pictures, and memorizing names."




"He disabled porch lights and unlocked windows. He emptied bullets from guns. He hid shoelaces or ropes under cushions to use as ligatures."




Michelle McNamara, crime writer, Los Angeles magazine profile





"I have just been overjoyed, ecstatic. It's an emotional roller-coaster right now."




"I feel like I'm in the middle of a dream and I'm going to wake up and it's not going to be true."




Jane Carson-Sandler, assaulted by the "East Area Rapist" in 1976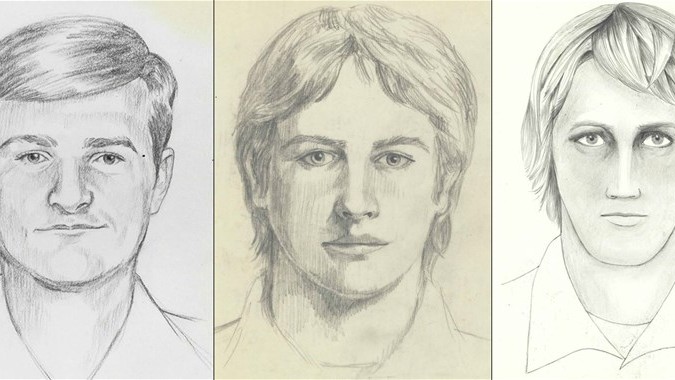 In 2015 the FBI and California officials offered a $50,000 reward in their renewed search for the East Area Rapist, looking for any clues to his identity that had been overlooked in the original investigation dating back to the 1970s and 80s. The elusive criminal was linked to over 175 crimes between 1976 and 1986. He was named the East Area Rapist in Northern California, the Original Night Stalker in Southern California killings and the Diamond Knot Killer reflecting a binding on two victims. Last of all he was named the Golden State Killer.
Authorities had no idea that all these names referred to a single psychopath, a man who started out his psychotic, violent career with rapes and graduated to murder. He roamed across the vast state of California committing vicious crimes and in each part of the state, garnering a different reputation attributed to a different individual in various parts of California.
It wasn't until DNA tests linked all the crimes in the early 2000s that police realized the East Area Rapist and Original Night Stalker were one and the same individual. His last victim was an 18-year-old woman whom he bludgeoned to death in 1986. After that there were no further activities and no hint of who the killer might be, much less where he was. This man's deadly escapades became a horror of a cold case.
He had, throughout the course of his dreadful rampages, killed a dozen people and raped 45 women, the youngest 13 years old, brutally raped in her home while her father and a sister slept in their bedrooms. Forty years have passed since his last atrocity, the murder of Janelle Cruz. Now, her murderer has been identified and arrested. DNA evidence led police to Joseph James DeAngelo who was booked early Wednesday on four counts of murder in Sacramento and Ventura counties.
Before the discovery of his identity, police had felt that someone they called the Golden State Killer might have been involved in law enforcement; either that, or it was someone who had developed a keen interest in law enforcement techniques. And no doubt, those very techniques were an aid to this man who had in fact been a member of the Sacramento County police force between 1973 and 1979.
The suspect faces charges in the 1978 killings of Katie and Brian Maggiore.
Ironically, this mass rapist and murderer was fired from the Auburn police department when he was arrested for the crime of theft. He stole a can of dog repellent and a hammer from a drugstore. The thousands of tips received by law enforcement agents over the years failed to help identify this man who raped dozens of women in their homes, planning intrusions whether the women were alone or in the home with their families.
In the first rape he undertook on a 1976 summer night he raped a young woman in east Sacramento County, and then left the scene. Weeks later he repeated the violent intrusion and repeated and repeated it until two dozen women had been attacked. The victim of his 44th attack was a 13-year-old whom he raped at knifepoint, telling her he would kill her if she revealed what he'd done, and then slipped away through the family's backyard.
He killed married couples, and began a killing spree from Sacramento to Southern California. He is now 72 years old, and will stand trial for the dreadful crimes he committed. His arrest and conviction will be of no comfort to those whose lives he took, nor the families that loved them. There will be no justice for them. For 40 years he lived a comfortable life, married, had children, enjoyed grandchildren.
Labels: California, Crime, Psychopath