Salving a Collective Conscience
"It is all correct. [Albert] Reimann senior and Reimann junior were guilty ... they belonged in jail."




"In the 2000s, the Reimann children started reading and browsing their father's documents. At the beginning of 2014 we decided: we want to know more."




"That's why we signed a contract with economics historian Professor Paul Erker of the University of Munich."




"When Professor Erker reported, we were speechless. We were ashamed and white as the wall. There is nothing to gloss over."




"These crimes are disgusting."




Peter Harf, managing partner, Reimann's investment firm JAB Holding Company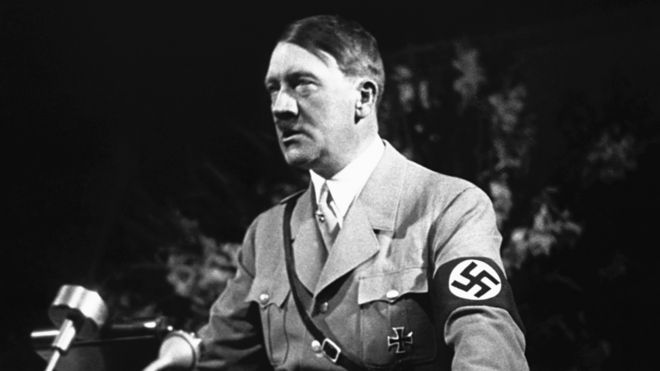 "The funds being provided through the Alfred Landecker Foundation will make a significant difference in the lives of so many who deserve so much. Elderly, poor Holocaust survivors need food, medicine and heat in the winter. These funds will enable thousands of survivors to live in dignity."




Julius Berman, president, Claims Conference





"This [donation] marks a significant step for the Alfred Landecker Foundation and our ambition of researching and remembering the atrocities of the Holocaust, as well as providing humanitarian assistance for survivors of the Holocaust and former forced labor in World War II."




David Kamenetzky, chair, Alfred Landecker Foundation
Another German industry with vast holdings all over the world has 'suddenly discovered' that the family patriarch and his son were eager and helpful Nazi collaborators, identifying as Aryan, a superior race that placed them well above concerns of human rights for those considered not merely subordinate by birth to the master race, but justifying their use as slave labourers. This is the Reimann family, whose enterprising Nazi past appears to have slipped by the notice of current family members who have suddenly developed a conscience.
Their mea culpa has resulted in a very successful bid to buy forgiveness for their predecessors' lack of humanity. There it is in full show with a $7.3 million donation to help survivors of the Holocaust. This spontaneous gift of contrition came into being once the Reimann family's links to the Hitler regime became public knowledge. The donation is to be given to the Conference on Jewish Material Claims Against Germany which disseminates financial support for services and care to Holocaust survivors.
So what is the amount of the wealth garnered by this family, owners of Krispy Kreme Doughnuts, Panera Bread, Pret A Manger, Keurig Green Mountain and scores of other popular and vastly remunerative enterprises? The family firm which took advantage of a bonanza of slave labour in the National Socialist halcyon years of 1939 - 1945, now has a value of $48.5 billion. Put that in perspective with the conscience-donation of $7.3 million; a mere pittance, an amount so feeble meant to represent an admission of atrocious collaboration in denying the humanity of the enslaved as to be outright pathetic and insulting.
Back in March of 2019, the general public in Germany was made aware through
Bild am Sonntag
newspaper that had access to revelatory documents enabling them to publish a series of discoveries about the Reimann family's past.The revelations were not entirely out of the blue, since the family had long been linked with an association to the National Socialist Party.
Bild
, however, divulged many incriminatory and interesting details.
Round- up of random civilians for forced labour, 1941
Albert Reimann senior and his son were party members, having joined the Nazi party in 1931 as loyal supporters. The company was proud to fly swastikas at its factories, celebrating its discernment at linking itself with Hitler's National Socialists as all good Aryans would be expected to do. Eastern Europe handily supplied female slaves for the family's factories. One-third of the firm's workforce was represented by forced labour. No doubt German workers resented and abused them as well for taking good jobs from Germans.
Many of the laborers died of exhaustion, mistreatment and malnutrition. Millions were brought to Germany from a dozen countries of German occupation. Among them mostly Jews but countless other as well. Reimann junior wrote to Heinrich Himmler in 1937 proudly stating his family was a
"purely Aryan family business that is over 100 years old"
, committed indisputably to
"race theory"
.
Arrested by the Allies post-war but briefly, they were released and permitted to continue to control their family enterprise. The family claims never to have discussed anything that occurred in the past, but decided finally to investigate what conceivably did dwell in the family past. To that end, after the
Bild
revelations, the managing partner of the investment firm JAB, part of the Reimann holdings, commissioned research of its own. Which, in the final analysis matched the information that Bild's documents provided for publication.
The family is doubtless satisfied that it has remedied its founding ancestors' errors in judgement. With which they had nothing whatever in common, nor responsibility for. That their vast fortune resulted from the prudence in employing slave labour upon whom tortuous conditions were imposed with predictable results, is merely an irrelevance of history. So that pathetic pittance that is being doled out to charities whose role it is to gather whatever donations they may, to help support Jewish survivors of the master plan to genocide certainly clears their collective conscience.
Labels: Germany, Holocaust, Reimann Family, Slave Labour, World War II