Inspired to Incitement and Jihad
"A bomb exploding in New York is obviously an act of terrorism, but it's not linked to international terrorism."




"In other words, we find no ISIL connection, etcetera."




"Whoever placed these bombs, we will find them and they will be brought to justice but no evidence links to an international terrorist group]."




New York Governor Andrew Cuomo





"It was only a matter of time. There's kind of this New York spirit that's like, whatever.

Let's get on with life."

Graham Mills, 52, Chelsea area, New York



"It was an extremely loud noise. Everything was shaking, the windows were shaking. It was extremely loud, almost like thunder but louder."




Rudy Alcide, bouncer, Vanity Nightclub





"[The] executor of the stabbing attacks in Minnesota yesterday was a soldier of the Islamic State."




"[The attack took place responding to ISIL's call to] target citizens of countries belonging to the crusader coalition [US.-led bombing mission in Syria and Iraq]"




Amaq news agency, ISIL





"He [off-duty police officer Jason Falconer] clearly prevented additional injuries and, potentially loss of life."




"The suspect was lunging at him with a knife, he fired, the suspect went down and came back up at him on three different occasions."




Mayor Dave Kleis, St.Cloud, Minnesota
Jihadist terrorist attacks taking place all over the United States. And what authorities, from state governors to mayors, to the FBI to news media all have in common is pussy-footing around identifying the source for what it is; fanatical Islam. Hesitating to be blamed for placing Islam in the spotlight of being identified as the sole world source of terrorism, inspired by its most basic tenet of jihad and the obligation of the faithful to engage in it.
Rick Thornton, an FBI official charged with the investigation of the stabbing of nine people in a Minnesota shopping mall, maintains that the stabbing event was in the process of investigation as a
"potential act of terrorism"
even while Islamic State uses its singular authority to proudly claim the event reflective of their influence on the faithful abroad, inciting them to mount their attacks in situ; no need to travel to Mideast hot-spots, folks.
There remains plenty, cautioned Mr. Thornton, to the news media to be investigated since there is
"a lot we don't know"
about the possibility of international links for the man who was shot dead but whom ISIL claims to be one of its "soldiers". Not bad for a day's work, actually, for Islamic State; in one single day, an attack in New York, another in Minnesota and a third at a New Jersey charity race.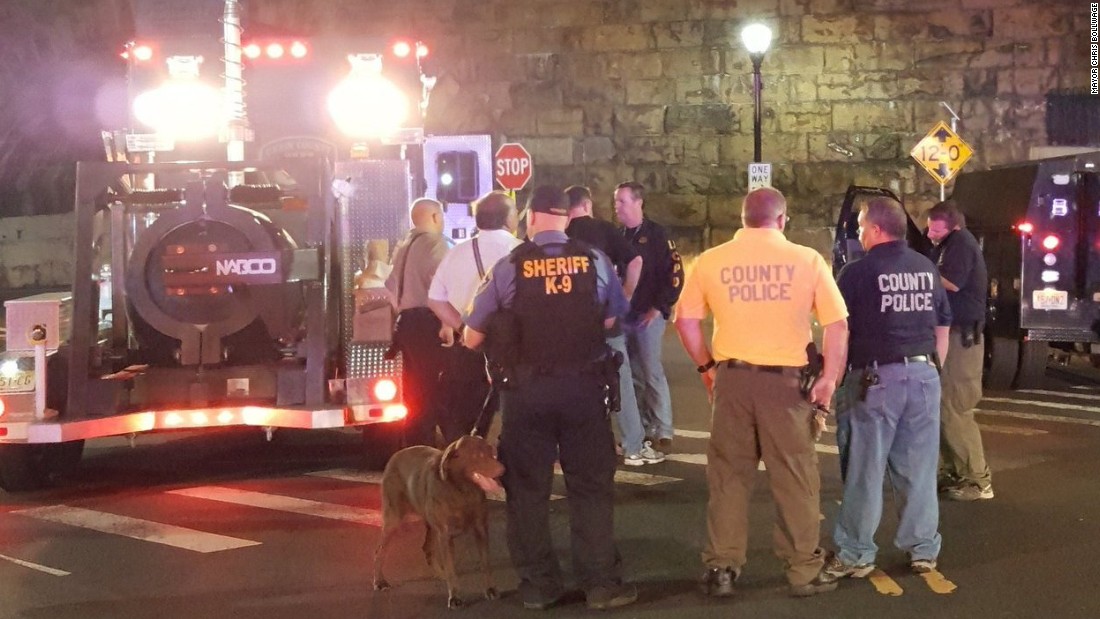 CNN

-- FBI Bomb Squad is on scene and continuing the investigation at the train station in Midtown Elizabeth.
The St.Cloud event northwest of Minneapolis had witnesses reporting that the attacker was spouting Arabic promises to Allah, and was heard to enquire of one person at the very least before lunging at them with deadly intent, whether they were Muslim. Inspired by al Shabaab, by the ongoing rounds of attacks by Palestinian Arabs in Israel, everyone wants to be regarded as a martyr for the cause, to 'resist' the oppressors of Islam.
One bystander at the Minnesota mall reported seeing two men, one with blood on his face, the other bleeding from his back, stumble out of the mall shouting to everyone to get out because someone with a knife was attacking people. And did attack nine people wounding them, without their having sustained life-threatening injuries. But of course the secondary effect of such attacks, like the one in the Chelsea area of New York that wounded 29 people, is not only to maim and hopefully kill, but to inspire terror in targeted populations.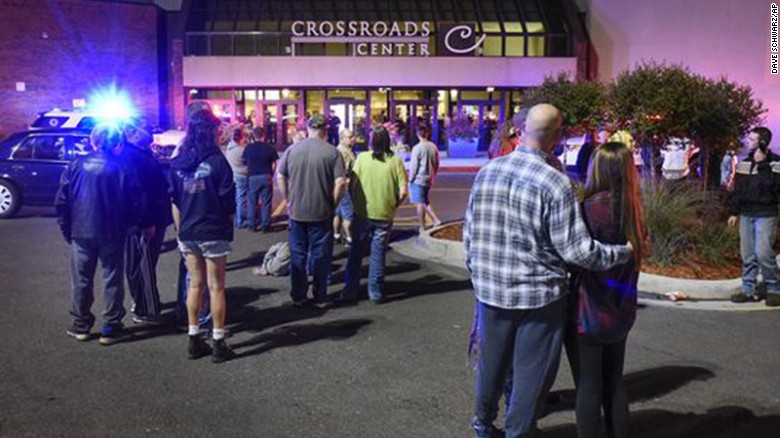 CNN

-- The stabbings took place in several locations within the mall.
And another jihadist has achieved martyrdom; the knife-wielding jihadist was identified as an ethnic Somali of 20, by the name of Dahir Adan whose mourning family has no idea how, where or when their beloved son was radicalized. And the Council on American-Islamic Relations, Minnesota chapter, executive director Jaylani Hussein, declared:
"We cannot give ISIS and other terrorist organizations more air time and propaganda without real facts"
.
Real facts? Jihadis engaged in terrorist attacks are all Muslim, responding to Islam's rule that the faithful must observe their obligation to engage in jihad. All the jihadists, terrorists, martyrs have one thing in common; they are Muslim. Islam, therefore, is the source of jihadist attacks; a religion whose faithful have stunning problems of anger management, beginning with their deadly hatred of other Muslims who don't subscribe to the same sect that they do, or have the same tribal affiliations, then extended outward toward non-Muslims.
CNN

-- Stabbing suspect Dahir A. Adan went to college in St. Cloud and worked for a private security firm, Somali community leaders told CNN.
Which is why it must be quite dispiriting to such attackers to hear New York's mayor Bill De Blasio contend that
"New Yorkers will not be intimidated"
. That's a real fact. Another is that anyone who gives credence to anything that is emitted from the mouth of an authority representing CAIR, will believe anything since it is debatable how different the Muslim Brotherhood's aspirations are from those of the Islamic State of Iraq and al Sham.
Police officers block a road near the explosion in Chelsea.

(AFP: William Edwards)
Labels: Terrorism, United States