Thanks, But No Thanks
"I honestly think they only apologized because of all the attention they got, so it's not genuine."




"I will never go there."




Stav Daron, Israeli tourist in Canada
Facebook/Stav Daron
Stav Daron, who was rejected entry to a Canadian trade school for being from Israel.
"Due to the conflict and illegal settlement activity in the region, we are not accepting applications from Israel."




"Decisions being made halfway around the world [influenced us in suspending the welcome of Israeli nationals despite some having attended the school in the past]."




"We are still inclusive and cannot support that which is not inclusive."




Patricia Rokosh, manager, Island School of Building Arts, Gulf Islands, British Columbia



Post-intervention:


"After significant thought and listening to all interested parties, ISBA [Island School of Building Arts], has decided to rescind any restriction placed on accepting students from Israel and apologize for any inconvenience."




"[This policy was a] mistake in the interpretation of the United Nations declaration."




Patricia Rokosh manager, ISBA, Gabriola Island, B.C.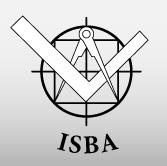 Under the province of British Columbia Human Rights Code businesses may not legally discriminate based on "place of origin". Israeli Stav Daron, hearing from other Israelis about their having registered as students in this unique school specializing in timber joinery, thought it would be a good idea to sign up for a four-week course while visiting Canada on a honeymoon trip. He contacted the school from Israel to register ahead for the $2,500 course.
The school's website describes itself as an open, friendly environment welcoming to international students. English proficiency was not requirement, since
"Joinery is a visual medium with language playing a minor role ... don't worry"
. Timber joinery represents a form of wood construction where no nails are required, a specialization dating back centuries. The Israeli had read a textbook published by the school to prepare himself ahead of time and was eager for the experience.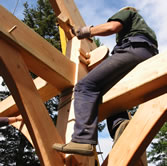 That a Canadian trade school would reach the conclusion based on some unspecified UN declaration that it would be incumbent upon it as an 'inclusive' environment to ensure they would not be contaminated by the presence of a representative of an 'occupying power' resonates more with a Muslim-majority regime, than any enterprise established in Canada. In refusing entry to an Israeli it is even more than remotely possible that they violated Canadian law.
After Mr. Daron received the rejection to his application based solely on the fact that he was an Israeli, attempting to register with the school directly from Israel before embarking on his Canadian honeymoon trip, he sent an email back to the school administrator pointing out the hypocrisy of the ban targeting Israelis. Ms. Rokosh responded with the information that although some Israelis had been accepted in the past, that no longer represented the school's position.
And then what had transpired with this man's attempt to take a brief course in wood joinery in British Columbia was disseminated in the press, both through the Canadian and Israeli media, and groups representing Israel supporters became involved, contacting the school. The publicity was not of the type usually welcomed by any enterprise set up to educate and to flourish. And it took no time at all for the school's position to change dramatically, inviting Mr. Daron to resend his application.
Too little, too late.
Labels: Boycott, British Columbia, ISBA, Israelis, Joinery