Gender Perception-Response?
"I think [her criticism: Oxfam's former head of global safeguarding, Helen Evans] was very unbalanced, and ironically didn't give enough credit to the very work that she promoted. I don't think she gives either herself or Oxfam enough credit for what was actually steady improvement."




"I believe it was done in good faith to try and balance being transparent and protecting Oxfam's work."
"I don't think [Oxfam] wanted to promote a sensation and damage the delivery of that programme. With hindsight, we should have said more. I've been clear about that right since this broke. But if Oxfam's business is to help save lives, if people are motivated by protecting Oxfam, they're motivated by actually delivering that. If your organisation is there to actually help make the world a better place, I can see why people thought this was the right thing to do."




"What happened was a disgrace and we are absolutely committed to rooting out abuse across the organisation.We are doubling the number of people who work on safeguarding to make sure we are living up to our responsibility to protect staff, volunteers and the communities we support around the world. An independent commission is being established which will review our entire operations and tell us what we need to change about our culture and practices."




"The intensity and the ferocity of the attack makes you wonder, what did we do?"




"We murdered babies in their cots? Certainly, the scale and the intensity of the attacks feels out of proportion to the level of culpability. I struggle to understand it. You think, 'My God, there's something going on there'."




Mark Goldring, chief executive, Oxfam GB (Great Britain)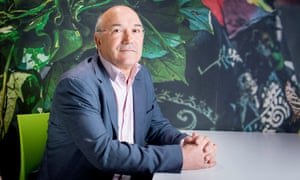 'Anything we say is being manipulated': Mark Goldring, chief executive of Oxfam GB, at the organisation's Oxford headquarters. Photograph: Alicia Canter for the Guardian
"The Oxfam case is the visible part of the iceberg."




"It is not only Oxfam — there are other NGOs [non-governmental organisations] in the same situation, but they hide the information internally."




"There should be an investigation into other organisations that have been working here since 2010."




"For example, Doctors Without Borders had to repatriate about 17 people for misconduct which was not explained."




Haitian President Jovenel Moise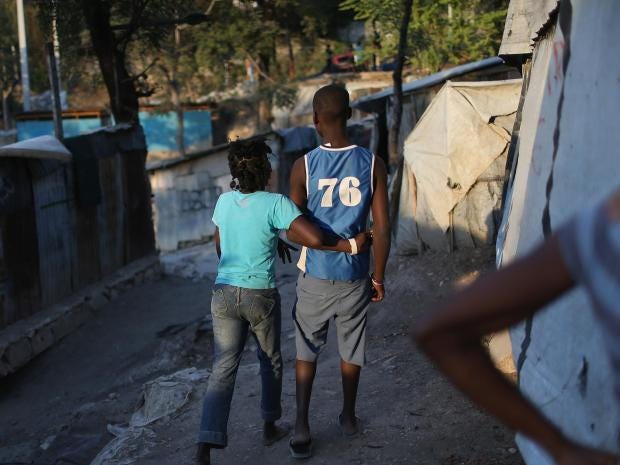 A report warned children as young as six were being sexually abused in Haiti
Accusations have been raised from Haiti, Ivory Coast and Southern Sudan of sexual molestation of children on the part of humanitarian aid workers sent to those troubled countries to give aid and solace. Children were being propositioned by aid workers and abused, while the actions of those directing humanitarian operations in the field were calling in prostitutes to service them in their charity-funded headquarters.
When it was first revealed that United Nations-employed peacekeepers in troubled areas of the world were involved in the sexual abuse of the people they were tasked to protect, the scandal that resulted was understandably vehement in accusations tarnishing those whose mission was seen as a sanctimonious exercise in human futility. Now that well-regarded, publicly-supported and trusted humanitarian groups have indulged in this same kind of unforgivable persecution of helpless people meant to trust them, the reaction is incredulity.
"Clearly Oxfam have a long way to go before they can regain the trust of the British public, their staff and the people they aim to help."
"The actions and attitude of the organization over the coming weeks will be critical. Hundreds of good, brave and compassionate people working for Oxfam around the world [were] poorly served by Oxfam's leadership team."
Penny Mordaunt, British International Development Secretary

"What happened in Haiti and afterwards is a stain on Oxfam that will shame us for years, and rightly so."
"I'm here for all the women who have been abused. I want them to come forward and for justice to be done for them."
Winnie Byanyima, executive director, Oxfam International
New funding meant to furnish operating costs for Britain-based aid agency Oxfam has been suspended in the wake of Oxfam staff having been accused of exploiting people sexually in zones of crisis they have been responding to, in delivering aid. Oxfam, shamed and belittled for its lax oversight has agreed to withhold any bids for taxpayer funds from the United Kingdom until such time it succeeds in meeting the British government's "high standards" to meet the obligations of a humanitarian organization.
Out of a total operating income of $700,00 in public and corporate subscriptions representing its 2016/17 operating year, Oxfam relied upon the British government for a substantial $55.8 million, which has now been withdrawn for the subsequent year's operation. A shortfall that will severely curtail its operations, shrouded under a dark cloak of shame and regret. Senior staff deployed to Haiti in the wake of the country's 2010 earthquake now must defend their reputations against sexual misconduct charges, from the use of prostitutes to pornography possession.
It is not merely the rank-and-file employees, some of whom may be locally engaged, but the elite authorities operating locally of the organization that have been implicated, divulged as having besmirched the reputation of the charity. On the surface, Oxfam appears to have acted promptly once the accusations were made public, in firing a handful of workers and allowing others to resign. Charity regulators have also criticized the humanitarian agency's apparent lack of transparency in attempting to shield itself.
Oxfam is preparing, under British government pressure, to report those staff members who have been accused of rank behaviour unbefitting decency and respect for those in need, to their respective governments along with the evidence relating to the sexual abuse perpetrated by Oxfam representatives, to the government of Haiti. According to Oxfam International's director, an independent commission is being appointed to
"look into our culture and our practices"
and for a vetting system for its staff. Long overdue, unfortunately.
Oxfam besmirched itself, when a former employee attested to the fact that complaints of sexual misconduct on the part of its employees have been reported for at least a decade, with no official reaction forthcoming to examine the issue, to deal with it, to remove the perpetrators. Not until the accusations were made public did Oxfam move itself to ostensibly correct the situation. Where a child of six reported being sexually molested, where grown men and boys have been raped, where one child responded when asked why she didn't report her rape to Oxfam leadership that her rapist was among them.
Labels: Haiti, Humanitarian Aid, Oppression, Oxfam, Sexual Predation