Sincerest Congratulations, Vladimir!
"Putin began his long-running disinformation campaign when he came to power in 2000, taking over Russia's independent television channels and bringing the oligarchs who owned them to heel or ousting them from the country."




"Since then, he has chipped away at free expression, political dissent, and independent voices one newspaper, one website, and one blogger at a time."




"Each new amendment to the law declaring NGOs as foreign agents and undesirables, each assassination of a journalist or political leader who went too far, and each expansion of what constitutes 'extremist' content online [and thus, subject to censorship] brought Putin one step closer to this day."






"Currently, the China-Russia comprehensive strategic cooperative partnership is at the best level in history, which sets an example for building a new type of international relations."




"China is willing to work with Russia to keep promoting China-Russia relations to a higher level."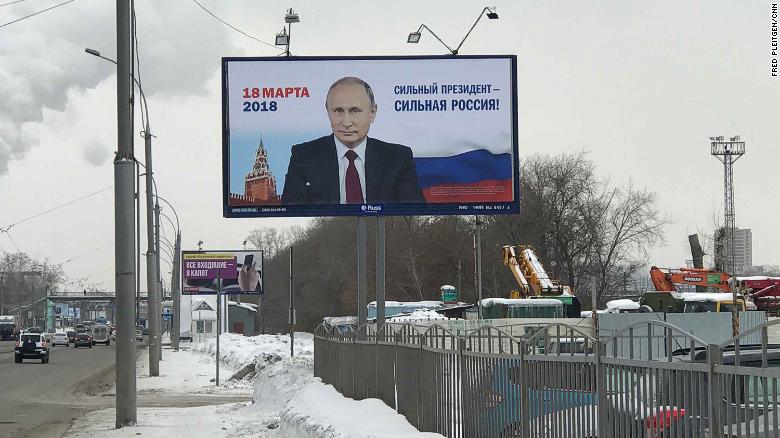 An election billboard in Novosibirsk, Siberia's largest city
CNN
Labels: Presidency, Russia, Vladimir Putin