Air India, Unresolved, Injustice
"There has been no evidence of communication with any negative associates who may hold extremist views or be involved in political activity."




"[Inderjit Singh Reyat was so loyal to Ripundaman Singh Malik and Ajaib Singh Bagri] that you were willing to lie for them in court."




"As a result of your committing perjury, the co-accused were not convicted of any criminal offences."




Laura Hall, Parole Board of Canada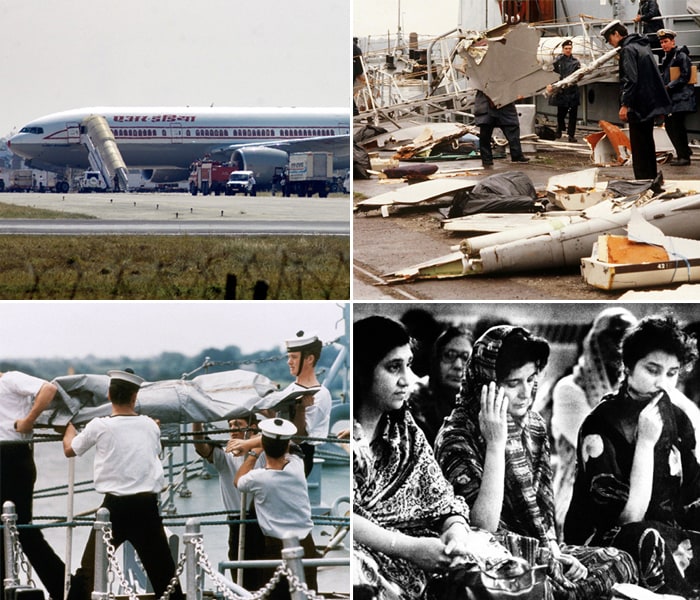 Citing a low risk to reoffend, Ms. Hall on January 27, removed the special conditions that Reyat must live in a halfway house in a British Columbia community. He is the sole individual ever convicted in the horrific 1985 Air India bombing, his participation in the plot and his enabling of it to succeed notwithstanding, he is now free to live in his family home. He was released from prison a year earlier, with two-thirds of his sentence for perjury at the trial of two co-accused, served. His lies during the trial of the two men accused of carrying out the plans that destroyed 329 lives meant that they were acquitted for lack of evidence, and he was given a five-year prison sentence for perjury.
Reyat, a mechanic by trade, produced the bombs that were meant to blow up two Air India Flights. In June of 1985, CSIS agents found traces of a rudimentary bomb after a test demonstration Reyat had conducted for his friend Parmar. Bomb fragments found in Tokyo after the death of two baggage handlers matched items that Reyat had acquired before the Narita explosion; Micronta timers from Radio Shack, batteries, an FM tuner casing as a bomb housing, and a VCR. The bombing of Air India Flight 182, however was a complete success for the three co-conspirators, killing all aboard.
As a Crown witness against Ripudaman Singh Malik and Ajaib Singh Bagro, Reyat repeatedly lied, to protect them from being found guilty of a horrendous atrocity. As a result, both men were acquitted of the crimes that they had committed. Parmar was a Sikh cleric, born in Punjab, who migrated to Canada in 1970. In 1978 he founded the terrorist group Babbar Khalsa, whose aim was the formation of an independent Republic of Khalistan in Punjab State, India. India wanted him for the murder of a Punjab village policeman.
CSIS placed him under investigation after he had sworn to avenge the assault of the Golden Temple in Amritsar in 1984. And Reyat became a member of Babbar Khalsa, as a fundamentalist Sikh. The Sikh separatists followed Babbar Khalsa's leader, Talwinder Parmer, who was the plot mastermind. He had left British Columbia for India in 1992 where he was killed by Indian police. Reyet had been found guilty of manslaughter resulting from the bomb he built which exploded at Narita; for that he earned a ten-year sentence.
He had pleaded guilty to manslaughter, acknowledging his role in the Air India Flight 182 bombing. But he chose to lie repeatedly rather than implicate his co-conspirators. For the deaths of 331 people, the flight's passengers and the two Narita baggage handlers, there isn't much to show for justice on behalf of the families of those Canadian citizens who died at the hands of fundamentalist terrorists. Who have been able to resume their lives, untroubled by conscience as mass murderers.
Even the one man who had confessed and been convicted, managed to pay a less-than-steep price for destroying so many lives. The conspiracy involved others as well, none of whom had to pay the price for their collaboration in a horrendous scheme meant to assault India by killing innocent people who just happened to be on an Air India flight.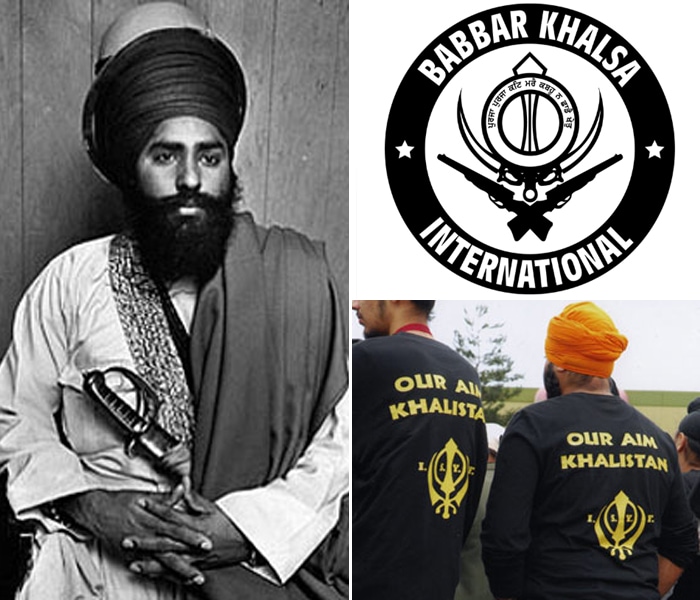 The mastermind of the Air India Kanishka bombing, was arrested in 1991 in Bombay, where he was - so says the police - killed in a police encounter. Babbar Khalsa chief Talwinder Singh Parmar(R), who had by then started his own terrorist outfit, was gunned down.
Labels: Air Disaster, Air India 182, Canada, Justice