Venezuela: Nation Beyond Crisis
"For a family of five [the subsidized box of food] that goes quickly. We don't eat much."




"It's like something from a movie where you become accustomed to something that you shouldn't be accustomed to."




"Standing in line [in hopes of accessing limited amounts of food] erodes the mind, erodes your thinking, the capacity to create."




David, 42, hairdresser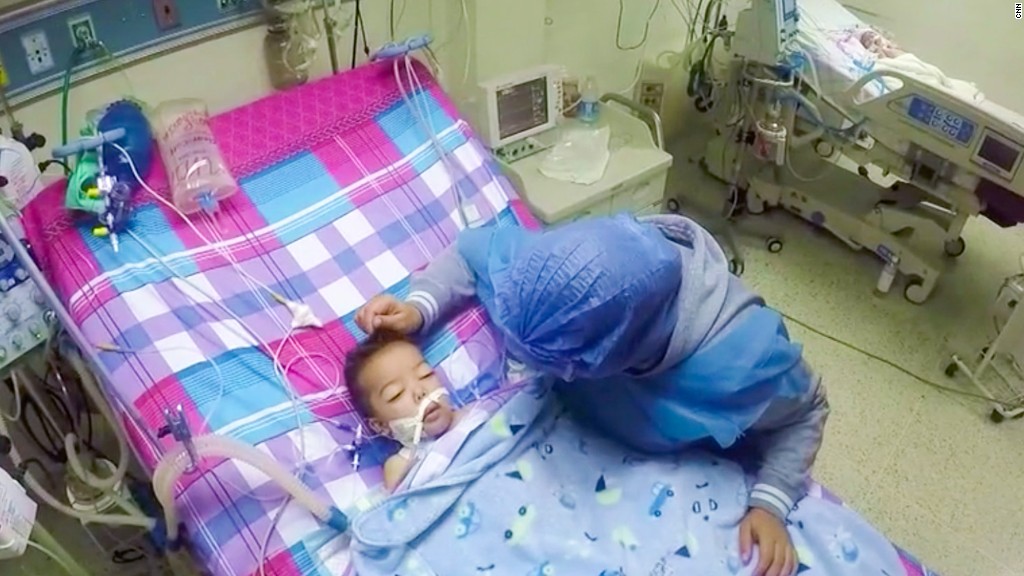 Children dying from lack of medicine, food in Venezuela
CNN Money
Venezuela's population of over 30 million people is forced to cope with living conditions that mire them in a state of perpetual poverty and fear for the future, where basic foods are in scarce supply, where medically prescribed drugs are simply unavailable, where salaries have stagnated in lock-stop with runaway inflation, where hospitals are barely functioning, and children routinely go to bed hungry, and where violent crime, always a problem in Venezuela, has soared in incidence.
This is the legacy of the great socialist reformer Hugo Chavez and his Bolivarian Revolution, held sacred by his successor who carries on the tried-and-true methodology of administrative dysfunction, repression, arrest of political opponents and neglect of vital civil and state-owned enterprise infrastructure, along with the corruption techniques that are part and parcel of such socialist endeavours on behalf of the people.
The country's economic crisis leaves it teetering on t he brink of complete collapse. The kind of hyperinflation that sees the rate of inflation at a staggering 800 percent this fall and where consumer prices are forecast to rise over 2,300 percent according to the International Monetary Fund, sees its people's ability to purchase fundamental necessities of life plummeting hopelessly. Public service itself has collapsed.
As of March, Venezuela's inflation rate surpassed 220 percent, according to the Johns Hopkins Institute for Applied Economics. The country's largest bill - the 100 bolivar note - was worth just $0.04 at the end of last year. Shopping trips now require stacks, or even bags, of cash to buy the bare necessities.
The bolivar is in short supply, leaving people to endure lineups at cash machines, withdrawing maximum amounts of cash equivalent to about ten cents in value, barely enough to pay for tickets on a public bus. Venezuelans increasingly regard their depressed lifestyles as being akin to living through a long, debilitating and destructive conflict. According to the opposition-controlled National Assembly, the nation's inflation rate rose to 45.5 percent from its previous 36.3 percent, figures that President Nicolas Maduro denies.
A 2016 survey concluded that 80 percent of the people of Venezuela now live in poverty, with the cost of basic food items a family of four requires rising 48 percent during one month alone. Digital banking has skyrocketed in response to the cash shortage and the sheer number of devalued bills needed to purchase the meanest of items. Now, debit and credit cards and Internet bank transfers have become the norm for purchasing transactions.
"We have to choose between medicine and food"
, said Beatriz, 53, formerly a nurse in Caracas before nursing staff was let go, even though they earned minimum wage. When she was working for that minimum wage
"Food was never an issue"
. Now, working as a cleaner in the Caracas office of an international advertising firm, she still makes the same salary as when she nursed, but is now unable to cover her family's most basic living needs.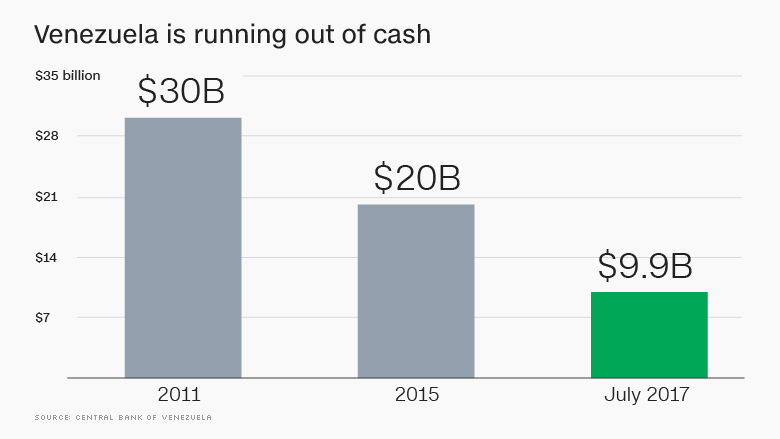 Labels: Corruption, Crisis Management, Dysfunction, Economy, Poverty, Venezuela