Belgian Nuclear Sensitivities
"[Fears revolve around] an accident in which someone explodes a bomb inside the plant."




"The other danger is that they fly something into the plant from outside ... that could stop the cooling process of the used fuel."




Sebastien Berg, spokesman, Belgian nuclear energy agency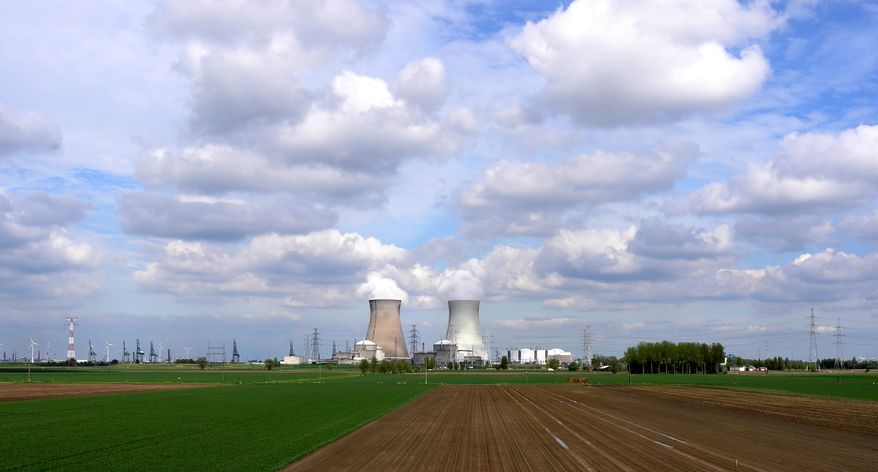 Photo by: Virginia Mayo

In the past two years, several of Belgium's seven reactors have been shut down repeatedly because of fires, oil and water leaks, one unresolved case of sabotage and the discovery of thousands of cracks in reactor vessels. Critics are fighting to have the aging reactors taken offline permanently.

(Associated Press)
Belgium appears to have had a laissez-faire attitude to security altogether, and that would appear to include its nuclear facilities. When police searched a flat where Mohammed Bakkali's girlfriend lived they discovered camera footage of a senior nuclear employee. Mohamed Bakkali is considered a vital figure involved in both the Brussels and Paris suicide bombings. A hidden camera was placed at a vantage point opposite the home of an executive from the Centre for the Study of Nuclear Energy in the town of Mol.
Extrapolating from that it would appear that a plot was being formulated to abduct the man, and use his entry to nuclear installations to assist jihadis in obtaining radioactive material. Belgium authorities had no sense of urgency respecting the confluence of active terror cells wreaking havoc and a need to cordon off nuclear plants from possible entry. But two days following the Brussels airport and subway attacks, a security guard employed at a nuclear facility was found shot to death while walking his dog in the same area as the safe house for the Paris terrorists.
Too many coincidences for comfort, even if at this point speculation is of the obviously educated variety. The dead nuclear security guard's pass was missing, and action was taken to immediately deactivate it. Since then, a number of nuclear workers are no longer in possession of authorized passes. Seven workers from the Tihange nuclear power station and an additional four have had their passes cancelled in the wake of a safety review conducted by a committee comprised of intelligence and security agencies.
Precautions were further taken, given the tense situation and the unknowables tensely concentrated in Brussels, to order all non-essential employees out of several nuclear plants. British defence secretary Michael Fallon spoke of the possible danger of Daesh coming into possession of a nuclear weapon as
"a new and emerging threat"
. At the very least, it seems feasible that radioactive waste falling into the hands of the terrorists could be used in the manufacture of a dirty bomb.
There is a background record of safety breaches at Belgium's nuclear facilities. Enough of an international concern exists that Belgian authorities have received warnings from Washington as well as other foreign capitals. One episode saw the country's nuclear agency's computer system hacked into and briefly shut down. Several years earlier, two people scaled the fence at Belgium's research reactor in Mol, breaking into a laboratory and making off with equipment.
Two employees at the city of Doel nuclear plant had left their employment in 2012 to join Syrian jihadists. In time they joined Daesh, where both fought in a Belgian-recruits-heavy brigade, among whom was Abdelhamid Abaaoud, the mastermind of the Paris attacks. It is entirely conceivable that these two former employees of the Doel nuclear plant shared their insider knowledge with their Daesh comrades.
That same plant saw an unidentified person gain entrance to the No.4 reactor in 2014 where he turned a valve draining 65,000 litres of oil lubricating the turbines. Friction almost caused the machinery to overheat. The reactor was shut down but damage was sufficiently severe that the reactor could not be operated for a period of five months. Breaching Belgian nuclear plant security systems does not appear to have constituted too strenuous efforts.
Labels: Belgium, Islamism, Jihad, Nuclear Technology