Education Consonant with Jihadi Terrorists
"We were trapped. Girls were screaming in the next classroom. I could feel the fear."




"They [Taliban jihadis] were trying to kick down our classroom door, so we pushed all the tables and chairs against it. Then students started jumping out the windows, and I did, too."




"This was a political attack. They are trying to stop education in Afghanistan, and our university is the only one with international standards. It is a horrible pattern."




Mohammed Nasser, Kabul





"I saw one guy wearing a commando uniform, and I shot him."




"I lost two of my friends [killed by the terrorists], but the president came here and said he appreciated what we had done."




"Education is so important for our country. If people are educated, there would be no more war."




Faraidoon Nizam, 25, police special forces officer





"[The attack was] a cowardly attempt to hinder progress and development in Afghanistan."




"[Terrorist groups set out to obstruct the development of] values that Afghans believe in [to enable growth and prosperity. Attacks will serve to support the nation's dedication to] fight and eradicate terror."




Afghan President Ashraf Ghani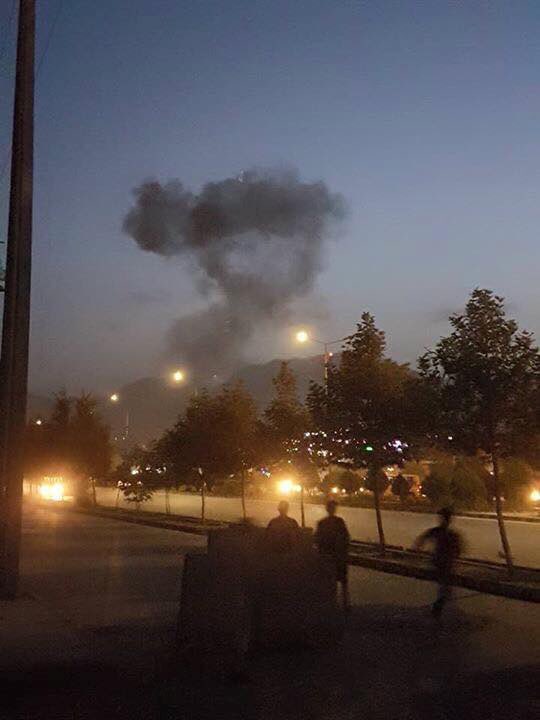 Twitter

, Mustafa Kazemi, Afghan War Correspondent
The Taliban, of course, name themselves the 'scholars'. Steeped in the knowledge of the Koran and of Islamic law and principles. So they are educated, and there is much war. One can be idealistic and believe that education is a knowledge tool that will equip people to turn away from hatred, divisions and conflict, but it simply is not true. Some of the senior figures of al-Qaeda hold medical degrees. How educated do you have to be to spurn violence and terrorism?
Two foreign professors, one of whom was American were kidnapped close by the American University in Afghanistan three weeks ago and their presence is now unknown. So when militants launched an attack at the university by storming the campus Wednesday evening, it was the second time in weeks that the university was targeted. The squad of gunmen, battling police and security forces fought until the pre-dawn hours.
Hundreds of students found themselves trapped for hours, until the assailants were dead, and the campus was evacuated. Before the jihadis were put out of business they succeeded in killing 13 people, and injuring 36. As police officer Nizami and his team ran up the stairs of the university building, a second of the Taliban fighters threw a grenade down the stairs, injuring one of the police. Nizami recounted having thrown a grenade back at the attackers, seeing the one who threw the grenade collapse.
He was himself wounded in the exchange, however, and ended up in hospital. Receiving treatment for a leg wound and mourning the death of one of his fellow officers who died, as did their commander, in a gun battle with the terrorists. The student Mohammed Naser had leaped out of a window, landing on a patio breaking his right arm and shattering his left hip in the process. He too ended up in an ambulance on its way to hospital.
It is widely assumed that this was a Taliban attack, though they haven't been quick to take credit for it as yet. That identification was made on the basis that the attack followed the usual Taliban type of attack scenario: use of a powerful bomb, followed by a command-type ground assault commonly targeting foreign and government facilities in Kabul.
As far as Afghan President Ghani is concerned, it is Pakistan's encouragement and support of the Afghan Taliban, giving them sanctuary, that convinced him neighbouring Pakistan had "organized" the attack. Entirely credible, since from day one, well over twenty years ago, it was the Pakistani secret service and military that initiated the presence of the Taliban, giving them haven, weapons, training, and sending them out to disrupt security and peace in Afghanistan.
Afghan security forces rushing to respond to the attack.

(AP Photo/Rahmat Gul)
Labels: Afghanistan, Conflict, Pakistan, Taliban