Mixed Messages : Bioscience : NRC Squelching Startup Biotech
"The company was, in June 2017, in arrears on its land lease payments by almost three years [35 months]."




"The company has since settled its debt with the NRC [National Research Council], on November 16, 2017, and is a valued client in good standing."




"In the conduct of its business, the NRC respects the proper stewardship of financial resources and is accountable for their management to Canadians in accordance with Treasury Board policy."




National Research Council, Ottawa
"We knew we were getting a grant [$30-million from the Gates Foundation] in September and we did."




"We just asked them [the NRC] to give us the summer [to get the financial fundamentals in order]."




Dr. Don Gerson, founder, CEO, PnuVax SL Biopharmaceuticals., Montrea

l
The startup biotech company contracted with the National Research Council in 2012 to rent a previously abandoned bio-tech facility in Montreal on federally-owned land, administered by the NRC agency. This facility had been leased to a Dutch company for the princely sum of $1 annually previously, but when the company closed up shop in 2005 the facility was again vacant. When Pnu Vax expressed interest in the site, the NRC was disinterested in offering it to the start-up on the same terms offered to the Dutch company.
Father Don and son Jonas Gerson were busy developing a low-cost vaccine against pneumonia, recognized as a deadly disease that is the largest killer of children under five years, world-wide. The costs in developing the vaccine were astronomical, and at one point the Gersons were faced with a conundrum; pay their rent and come up short in their research costs, or suspend their rent payments and focus on their research. They chose the latter route.
After all, the National Research Council is the very government agency whose existence fosters scientific excellence. Research coming out of the NRC is often proudly hailed for its scientific firsts in many areas of scientific endeavour. It is a national crown jewel of scientific research. So it stands to reason that scientists engaged in developing a vaccine as significant as that the Gersons were involved in would be given a break.
But that was not to be. Their pioneering work close to a breakthrough, convincing enough to the Gates Foundation to offer the largest investment ever given to any Canadian biomedical company failed to convince NRC management that they might be patient in awaiting arrears in rental back-payment in favour of giving the start-up a break. PnuVax received 30 day's written notice to either make good on the outstanding rental, represent $1-million, or be prepared to demolish the manufacturing facility and evacuate the premises.
Father and son decided to go to Ottawa to personally speak with NRC president Iaian Stewart, hoping to persuade him that when the Gates grant came through at the end of summer, the past-due rent would be paid, and to put off the order of evacuation. What they found, when they made their case, was scorn and refusal when Stewart laughed off the suggestion that PnuVax and the NRC could work out the problem with a positive conclusion.
Close to clinical trials of the new drug they had developed, the Gersons hardly knew what next to do. Health Canada approval was pending, allowing the vaccine to be commercialized. The NRC had even supplied one of the chemicals and as such would have received royalty payments.
"But he [Stewart] didn't want to listen"
, Mr. Gerson recounted. Donald Gerson had helped to develop and manufacture the first childhood pneumonia vaccine produced at Wyeth, an American pharmaceutical company, in 2000.
He went on to found PnuVax in 2008, with a view to developing a pneumonia vaccine for children world-wide, that would cost a dollar-a-dose. When, in 2012, the arrangement was made to lease the Montreal facility, the Gersons invested in renovating the facility to the tune of $10-million, passing a Health Canada inspection. The lease cost came to $300,000 annually, on top of which was $600,000 yearly in city taxes.
PnuVax found its financial resources strained, though it had already received funding from the Gates Foundation which stipulated that the funding was to be used for research only. And then came news that a larger grant would be forthcoming, that would cover vaccine development, clinical trials and facility overheads. Received in September of this year, it enabled PnuVax to pay off its rental arrears, but before that, because of the NRC threat due to non-payment of rent, the company had been on the cusp of insolvency.
Bridge financing and desperate determination kept them going. The company now has in its employ 25 well-paid scientists moving the process forward.
It costs the Government of Canada $160-million on childhood pneumonia vaccine annually. According to PnuVax, $100-million of that total could be saved if its low-cost alternative is approved.
This government partners with the Gates Foundation in its battle of infectious diseases globally.
Canada pledged $785-million to the Foundation to combat AIDS, tuberculosis and malaria. Yet the federal agency responsible to lead the innovation agenda of the government cavalierly dismissed a reasonable request by a biotech company to enable it to proceed with its goal to produce a drug badly needed to help fight deadly disease at a reasonable cost.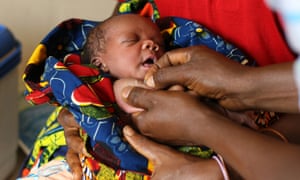 Counterfeit drugs include products that have not been approved by regulators, fail to meet quality standards or deliberately misrepresent an ingredient.
Photograph: Alamy
And the final irony can be found in the World Health Organization bemoaning cases of fake medicines it discovered in developing countries held to be responsible for the deaths of tens of thousands of children from malaria and pneumonia every year. One hundred studies of over 48,000 medicines were reviewed by experts who reached the conclusion that drugs to treat malaria and bacterial infections represented close to 65 percent of fake medicines.
It is mostly poor countries that are affected, according to WHO's director-general. Between 72,000 and 169,000 children die from pneumonia annually resulting from bad drugs, counterfeit medications held responsible for an additional 115,000 deaths from malaria in sub-Saharan Africa, according to scientists at the University of Edinburgh and London School of Hygiene and Tropical Medicine whom the WHO commissioned to conduct research in the matter.
Labels: Bioscience, Canada, National Research Council, Pharmaceuticals, World Health Organization