All Systems 'Go' ... And Then ...
"Last night, we were chatting together about his wife who is now seven months' pregnant, his plans and his dreams with his own small family until we fell asleep."




"Now he's gone. We can't believe that he left us this way, we can't believe that his plane crashed."




"That's something we only see on TV news, now it happened to my son. We want to see his body, his face, his remains."




Latief Nurbana, Jakarta, Indonesia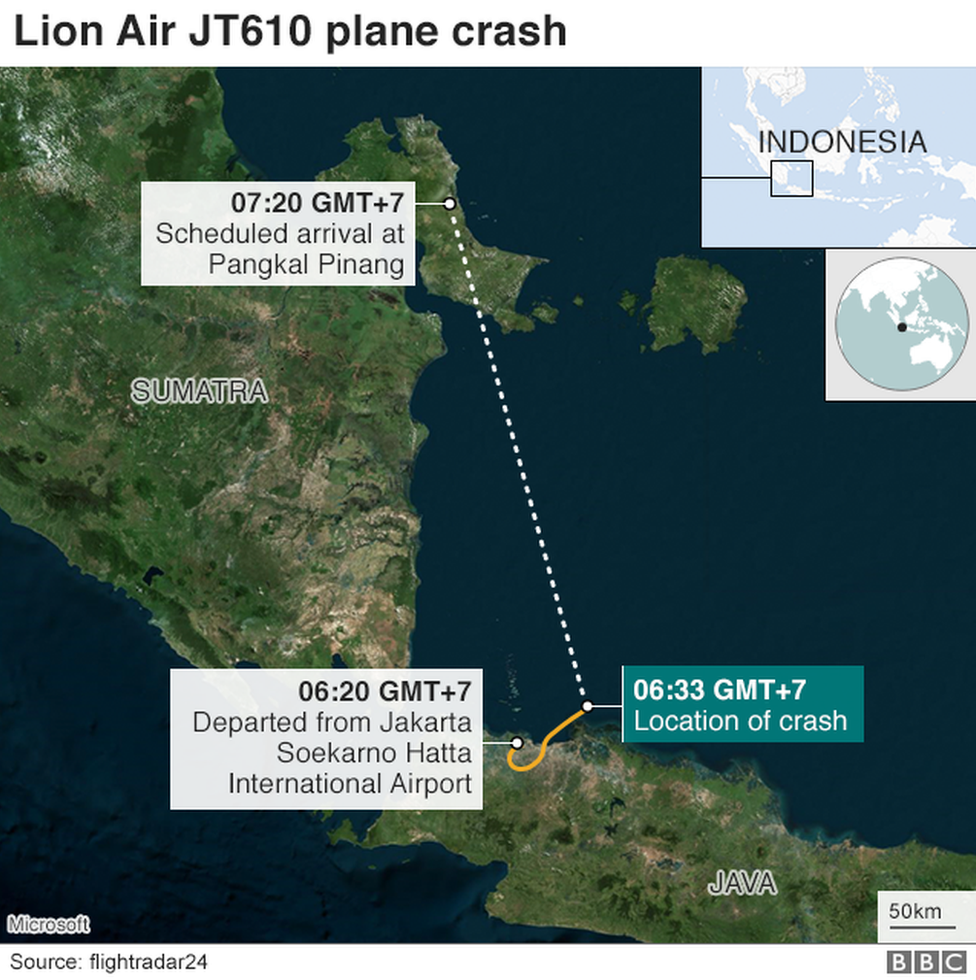 "What's most peculiar to me is the fact that they didn't declare an emergency. They just simply said, 'we're going back'."




"But when I look at the track of the aircraft after that, the aircraft made a very steep dive after that which is not typical of what they would've done."




"They would have maintained altitude and made that turn and come back to it."




David Soucie, former safety inspector, Federal Aviation Administration
What could go wrong? A one-hour flight, strictly routine. A new plane. Experienced pilots. Perfect weather. Passengers boarded, 181 altogether including a child and two babies and an eight-member crew. Then, takeoff. Now hundreds of people; soldiers, police, fishermen remain involved in the search for bodies and aircraft debris. Personal items like cellphones, ID cards, carry-on bags are being retrieved from the seas northeast of Jakarta. They will be returned to grieving family members. No one survived the impact with the sea. No one.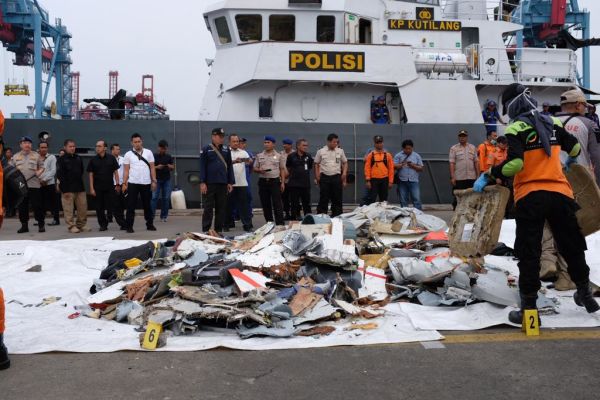 Family members, beyond distraught at the sudden tragedy where one moment they hugged their loved ones off on a journey, the next they stood there, stunned, as news of the tragedy came to them gathered at crisis centres at airports, the one where the plane departed from and the one where it was meant to arrive at, an hour later. The possibility of miracles flash through peoples' desperate minds; a hoax, an accident not as serious as reported, the passengers would be injured, but alive. But no.
An investigation has been ordered by Indonesian President Joko Widodo, but his people, he said, should
"keep on praying"
; for what is unknown. The Boeing 737 Max 8 was only two months old. Perhaps this was inevitable for despite its newness, there had been a previous recent problem with the same plane. But that problem was examined and corrected and the plane was good to go. Only evidently it wasn't, at all, by any stretch of the imagination. Which may or may not indict Indonesia's reputation over air flight safety concerns of the past.
The pilot, having made a
"return to base"
request barely two to three minutes post-take-off, was cleared to return. Instead, it plunged into the sea some ten minutes later. Lion Air took possession of the rented plane in August, the very plane where an unspecified technical issue was caught before anything awry could result. A reprieve for those earlier passengers. A death sentence for the later passengers and crew.
Jakarta and Pangkal Pinang airports saw people hugging one another frantically as though demonstrating love and compassion might instantly heal a gaping wound. People wept and they wailed and nothing changed. According to Muhammad Syaugi, chief of the country's search and rescue agency, the hull of the aircraft and its black box would be soon discovered where it had settled in the shallow 25 to 30 metre depths of the ocean where it had plunged. Search ships were headed to the location of the crash.
The Flight 610 pilot had over 6,000 flying hours; his co-pilot, an Indian national, had over 5,000 hours to his credit, according to the budget carrier, Lion Air, Indonesia's largest. Thirteen minutes after its 6:20 a.m. takeoff, the plane crashed after reaching an altitude of just 5,200 feet. Boeing Co.,
"deeply saddened"
by the crash, was ready to provide technical assistance to the crash probe of the 737 Max 8 leased from China Minsheng Investment Group Leasing Holdings Ltd.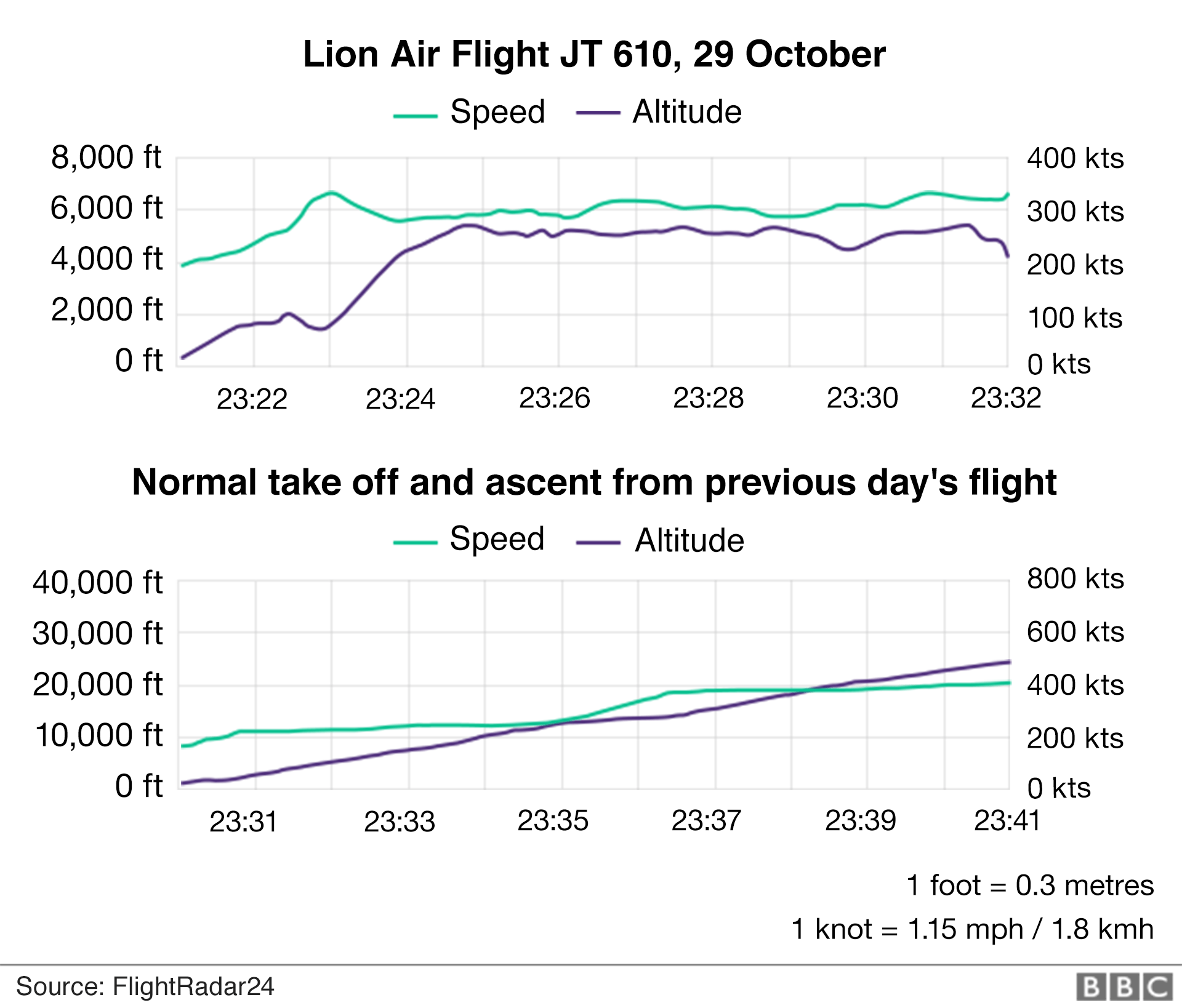 Labels: Air Disaster, Indonesia